There were two rounds. We had a few weeks to crack the first brief, then only 24 hours for the 2nd. 
Round 2 — 1 Of Your Students
1 in 5 school children suffer from abuse and toxic stress levels. However this mostly goes unnoticed in the classroom. 
We had 24 hours to come up with a digital idea to reach school teachers to make them aware their was a serious problem right under their noses.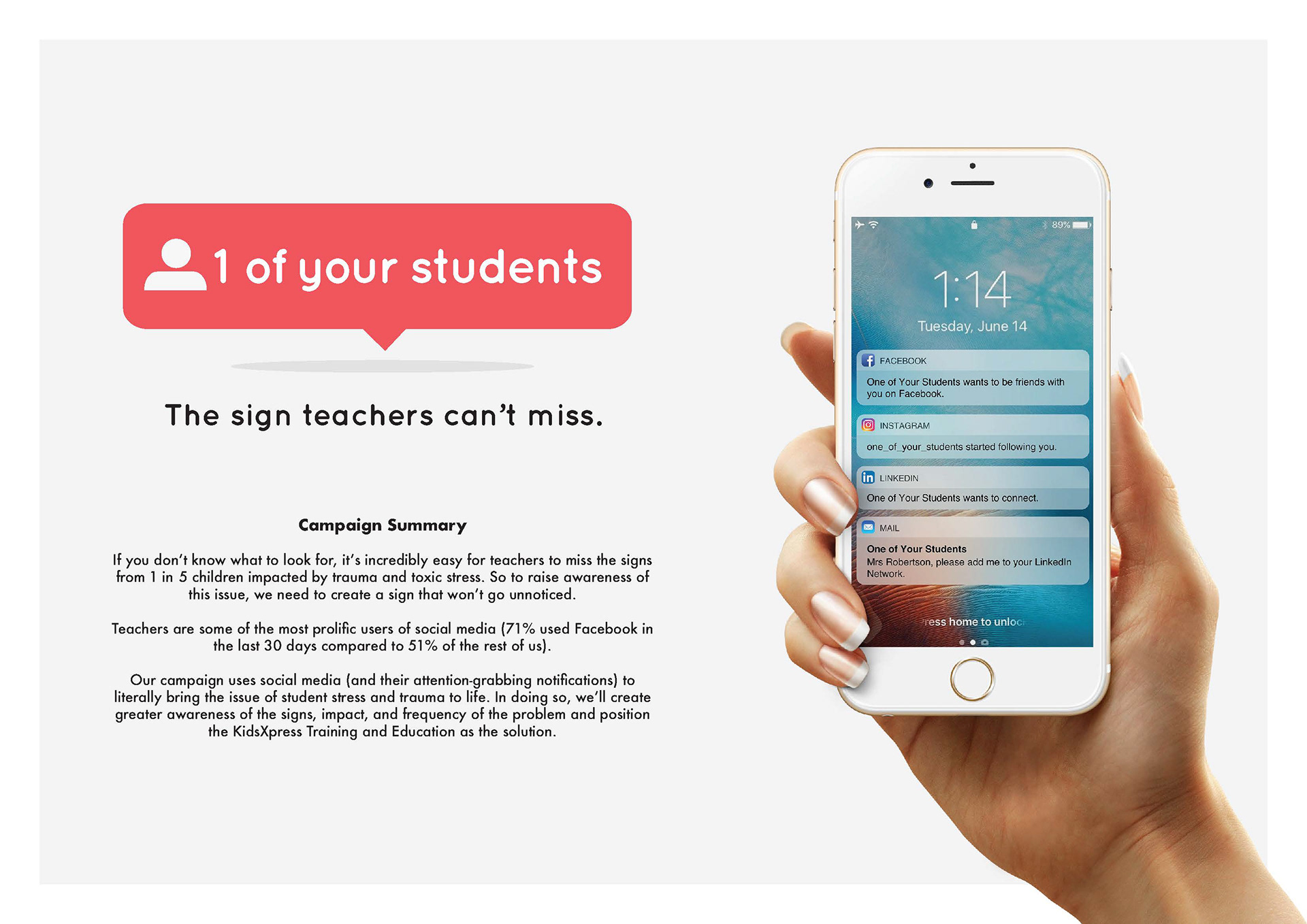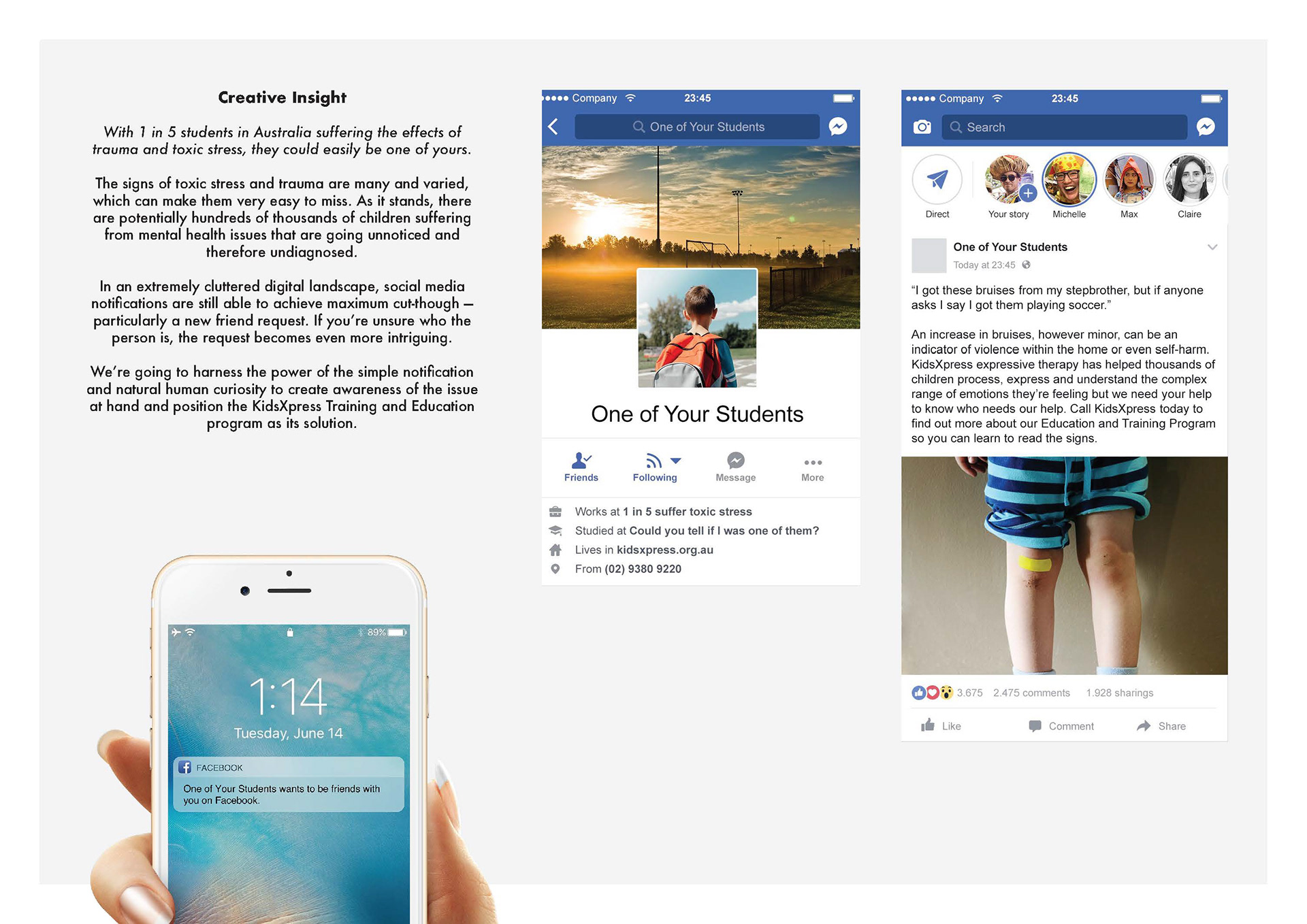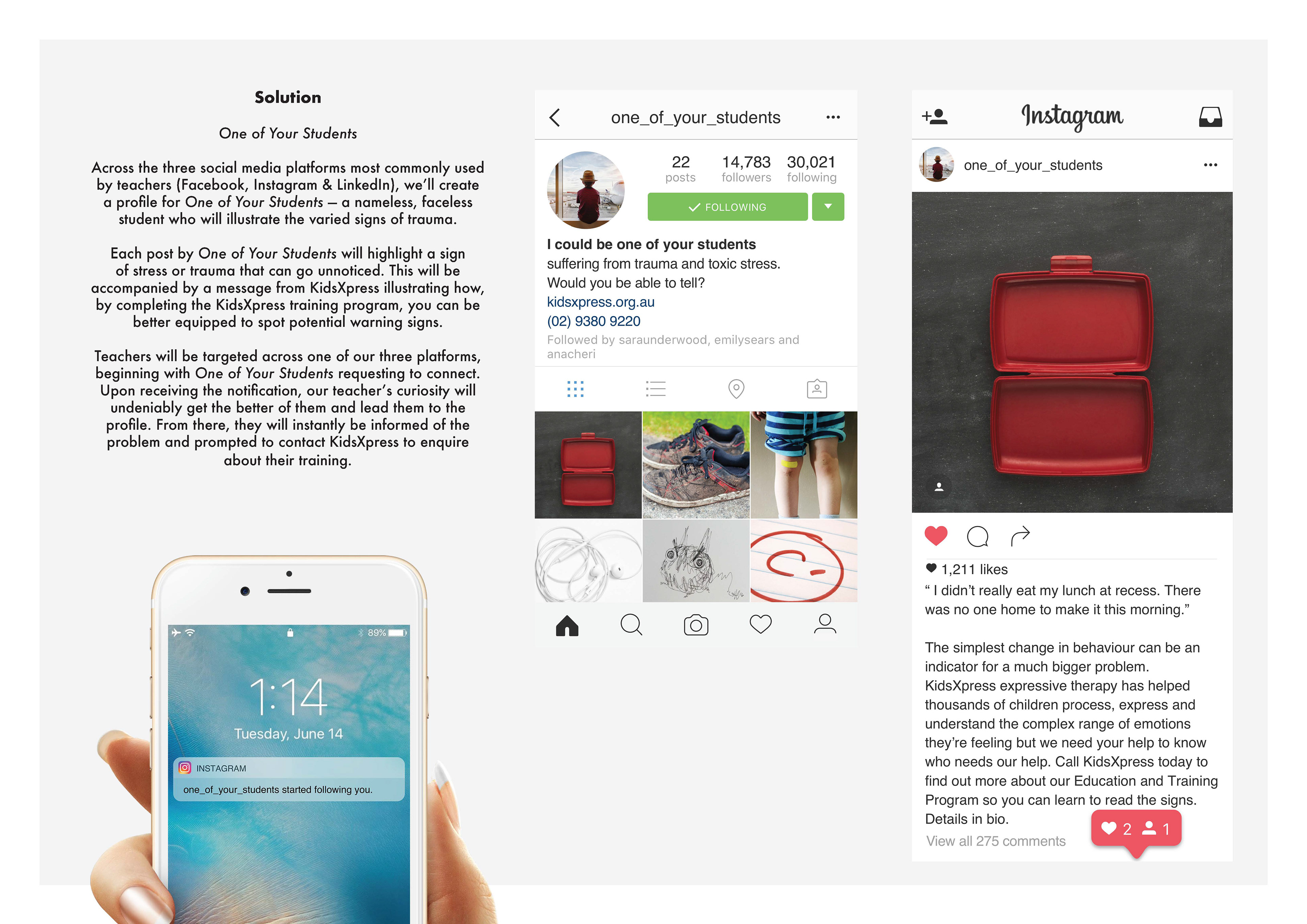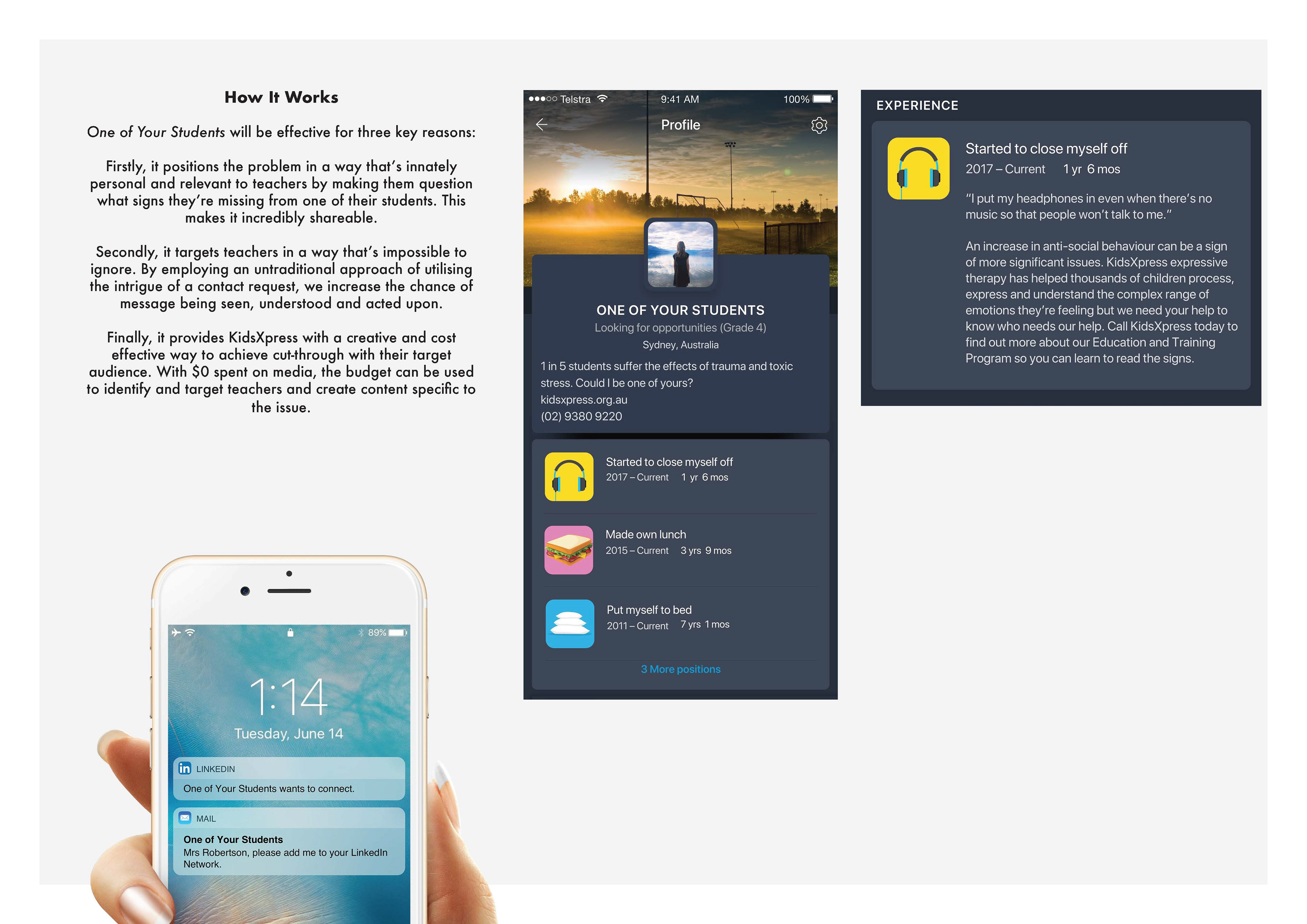 Round 1 — Backyard Backpacking
We were challenged to create an integrated, digitally-led campaign to start a conversation about an inclusive modern Australia. Our proposed target audience were 1st and 2nd generation Australians, with an emphasis on an idea to that transcend their own digital echo chambers. 
With such a diverse mix of cultures in our own backyard, we encouraged Aussies to experience a new culture locally — instead of booking a trip abroad. And Backyard Backpacking was born.